The trucking industry is one of the fastest growing ones in the US market. With more than 80% of freight transportation being handled by trucks in the US, there is always a demand for truck drivers and new trucking equipment. Therefore, the potential for growth is huge for transportation companies if they concentrate their resources on trucking even more.
However, with the opportunities, many challenges arise as well. People have become more eco-conscious concerning everything. With the increasing number of trucks on the road, the emissions of greenhouse gasses are substantially growing as well. Furthermore, some of the practices involved in the manufacturing of different trucking equipment are not sustainable either. Hence, trucking supplies and transportation services in general need to be modified to better satisfy the needs and demands of those consumers, who greatly value sustainability.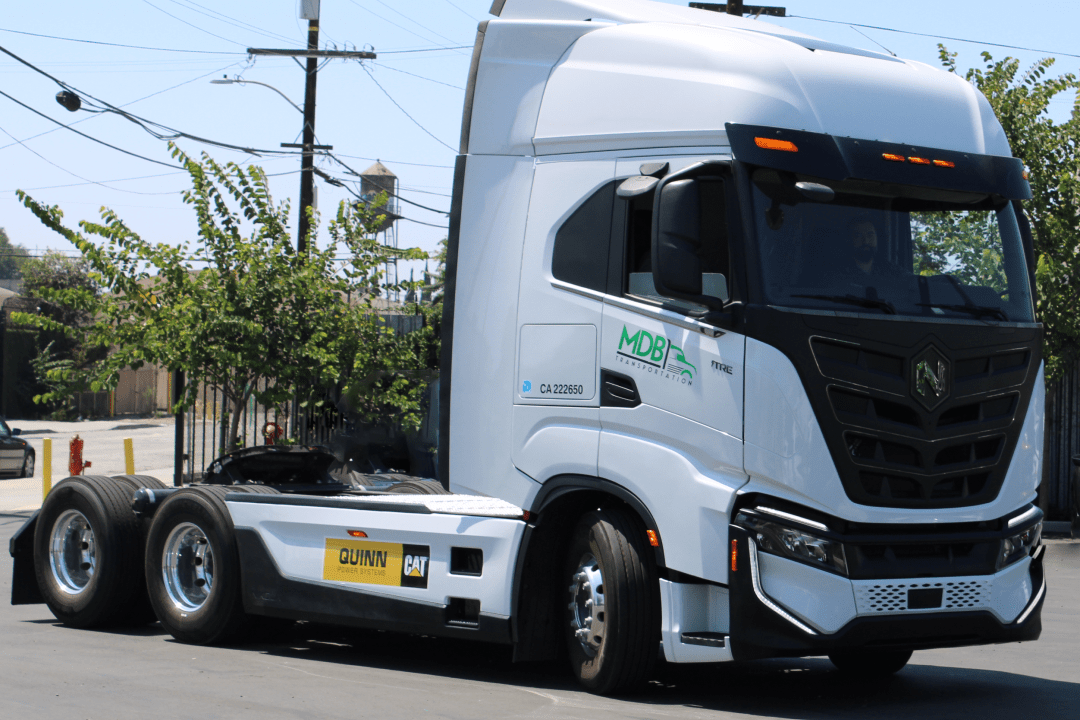 MDB Transportation has adopted the mission of being the leading transportation business that integrates cutting-edge technology for sustainable and valuable service delivery. In terms of making sure that the company has a sustainable transportation system, MBD Transportation offers a wide variety of high-quality fleets that operate solely on a sustainable basis. The company has zero-emission electric vehicles, class 8 tractor series tri-axle, and expandable chassis to meet sustainability goals.
MBD Transportation offers different trucking services, including but not limited to port and rail, full truckload, customized, and LCL services on the entire West coast. With the excellence of customer service at the core of this transportation company since 2002, MBD has managed to position itself among high-class trucking service providers in the US.
Types of Trucking
Being in transportation businesses and having the objective of delivering goods on time, the challenge of choosing the right trucking equipment arises. Each of the freight trucks operates differently and it is crucial to understand those differences. Below are some of the most popular trucking equipment options.

Dry vans: These trailers are intended for transporting dry or nonperishable goods. The trailer is enclosed to ensure that the goods are protected from weather conditions. The size of this freight truck is usually 53 feet.

Dry vans: These trailers are intended for transporting dry or nonperishable goods. The trailer is enclosed to ensure that the goods are protected from weather conditions. The size of this freight truck is usually 53 feet.

Flatbed trailers: These types of truck trailers are very flexible, as the cargo can be loaded or unloaded from both sides as well as the back. Flatbed trailers can fit any object that may be impossible to fit in a regular truck.

Refrigerated trailers: These trucks transport temperature-sensitive freight. Regardless of the outdoor temperature, the temperature inside the truck can be manually set.

Intermodal containers: These containers are mostly used on a rail. One of the benefits of this trailer type is the reduced cost of shipping. It is important to mention that this method is also environmentally friendly.

Low boy: Judging by the name, these trailers have a very low central part, which allows them to carry large and tall items. Very often an escort vehicle is required with these trucks to make sure that the load is safe.

Hopper (Grain Hauler): These types of trailers usually carry bulk loads, such as grain and corn. Additionally, the design is made specifically to drop things easily.

LTL (less-than-truckload) equipment: LTL shipments do not need standardized equipment. Pups and doubles are the two most common types of trucks that handle these shipments. Pups are mostly 28-foot semi-trucks, which can move around cities easier due to their smaller size. And doubles are two pups joined together with a converter gear. Doubles offer more flexibility when there is more than one freight to be carried.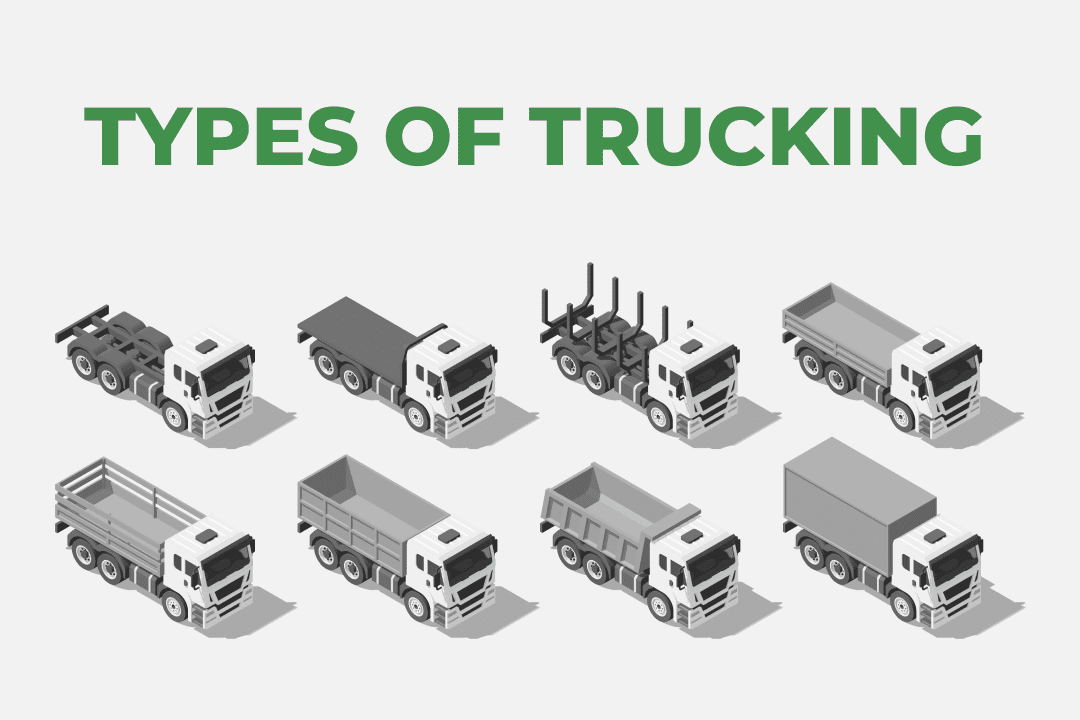 Trucking Equipment
In addition to learning about different types of trucking, it is equally important to understand the functionalities of these trucks. Let's start with dry van trailers. For loading and unloading goods, dry vans mostly come equipped with a loading dock. Major companies like Target and Walmart use dry vans to carry their inventory, including clothing, non-perishable goods, and food items. The maximum weight range of these trucks is 42,000-45,000 pounds.
Moving on to flatbed trailers, these types of trucking equipment are widely popular due to their versatility. Flatbed trucks are mostly used for carrying construction equipment, lumber, and open-air commodities. Additionally, as the trailers do not house the contents, they can be used to carry pretty much anything of any size if the necessary permits are acquired.
Lowboy trailers are generally used to carry taller items. These trailers are the closest to the ground. These trailers are also capable of carrying heavy loads, ranging from 40,000-80,000 pounds. Some examples of such loads are industrial and farm equipment.
Last, but not least, refrigerated trailers are mostly used to transport frozen products. However, one of the disadvantages of these trailers is that they require additional fuel to keep the cooling mechanism working as well. The maximum weight capacity of refrigerated trailers is the same as that of dry vans. The range is from 42,000-45,000 pounds.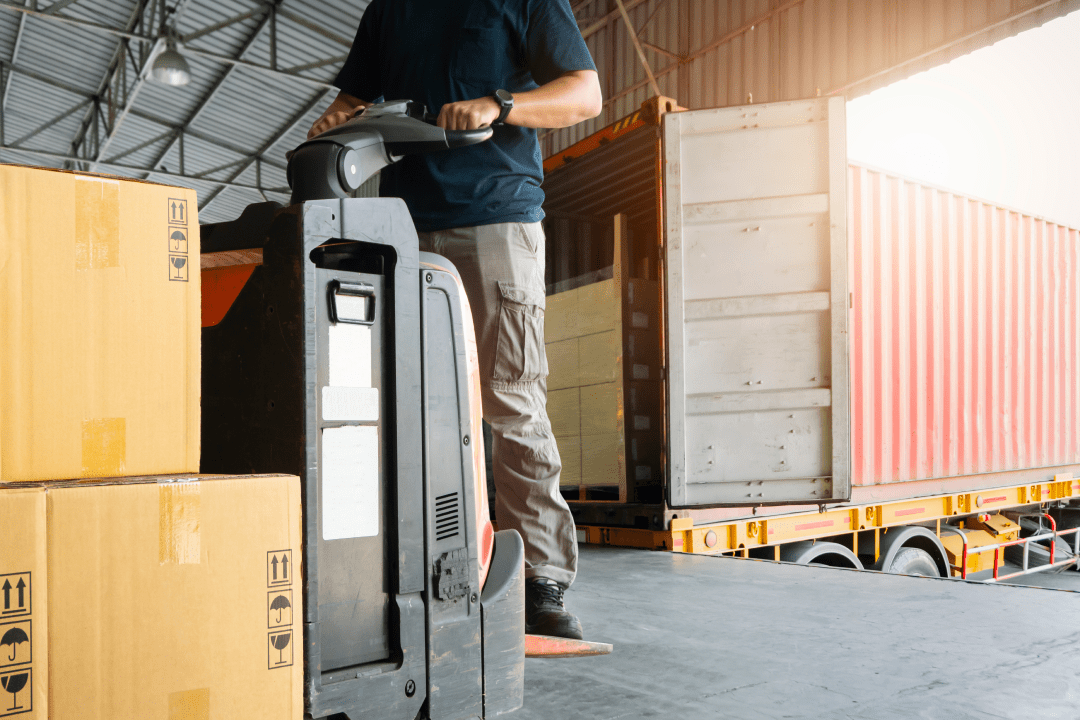 Trucking and Sustainability
As discussed above, some trailers require additional fuel to operate, which results in large amounts of greenhouse gas emissions. Furthermore, the mere construction of these trailers requires many unsustainable practices. On the other hand, with the constantly evolving customer trends in various industries (trucking especially), eco-consciousness is becoming an essential practice to follow.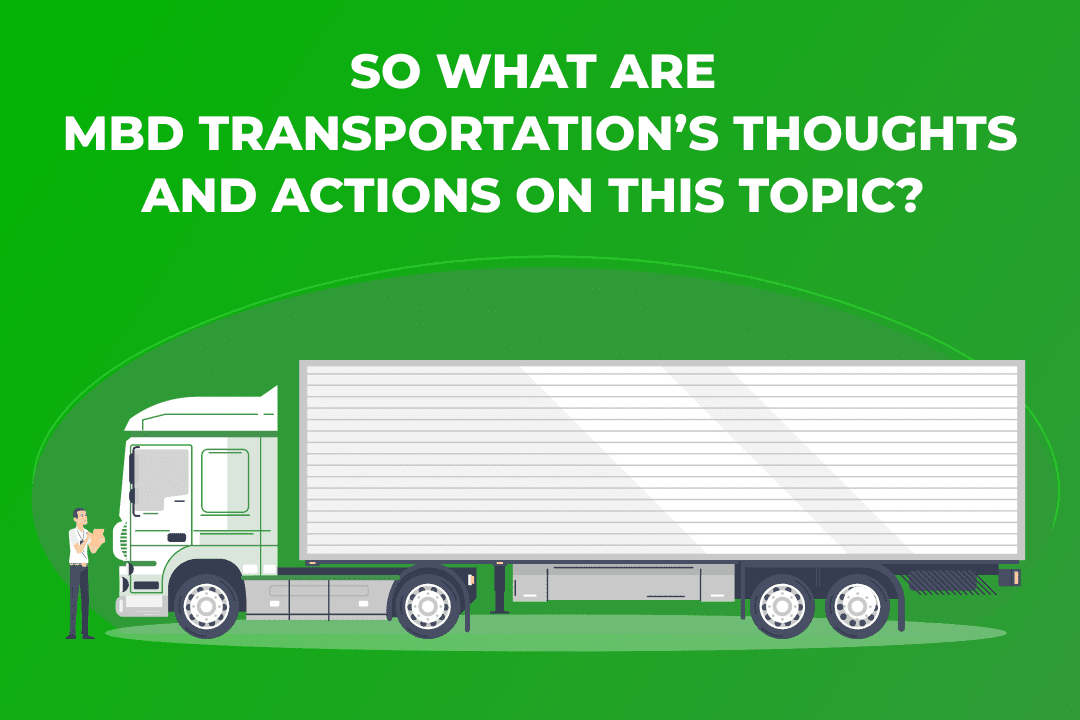 So what are MBD Transportation's thoughts and actions on this topic?

The first area of interest for the company is finding high-quality fuel. UNEP's Partnership for Clean Fuels and Vehicles has set general standards for fuel quality, which MBD Transportation actively follows. The best transportation companies also look for ways to integrate compressed natural gas for trailers. This practice is known to cut down greenhouse gas emissions. Furthermore, this alternative source of fuel is also more affordable.

The second point of discussion in the sustainable trucking industry is the investment aimed at improving road infrastructure. MBD Transportation strongly believes that each transportation company should find more efficient daily routes through the development of new corridors. Upgrading road infrastructure will also result in finding answers to many environmental concerns. The biggest one of them is that trailers emit more greenhouse gases due to insufficient and long road structures.
About MBD Transportation
As one of the leading transportation companies on the West coast, MDB Transportation takes pride in the professionals that work with the company. The company has created a cooperative atmosphere for every one of the team members to thrive professionally.
Last but not least, it is very important to mention the sustainability practices that MDB Transportation is involved in. The company's operations are equivalent to removing 100 automobiles from the road as well as 169 metric tons of greenhouse gas emissions. Therefore, if you are looking for a trustworthy, sustainable, innovative, and supportive trucking company to work for, then MBD Transportation is one of the best options to consider.