Nowadays, the transportation industry plays a vital role in the development of the economy, with truck drivers being the beating heart of the industry. They deliver raw materials from local suppliers to factories.
They also transport finished goods from manufacturers to shops or ports, where they will be sent to other parts of the world by sea or air. This has a positive impact on the global economy.
Truckers drive over 47,000 miles every year and transport over 12.9 trillion tons of freight. Your grocery shop or department store's specialized items may have traveled hundreds of miles to reach you, and you only get them thanks to the efforts of a committed driver.
The economy would collapse if the transportation business did not exist. No one could access raw materials or finished goods, and most enterprises would fail. Your family would suffer as well since you wouldn't be able to receive the fresh goods you need, especially in winter when trucks transport fruits and vegetables from warmer locations.
And the industry keeps getting bigger and bigger. No wonder there is a truck driver shortage.
Considering the importance of a truck driver, it is safe to say that it is one of the most demanded career paths of the 21st century. It's a well-paid job, considering the average truck driver salary is around $66,196 per year in the United States.
But there are special skills needed to be a truck driver if they want to succeed in the transportation business. And today, we will talk about each of those skills in detail.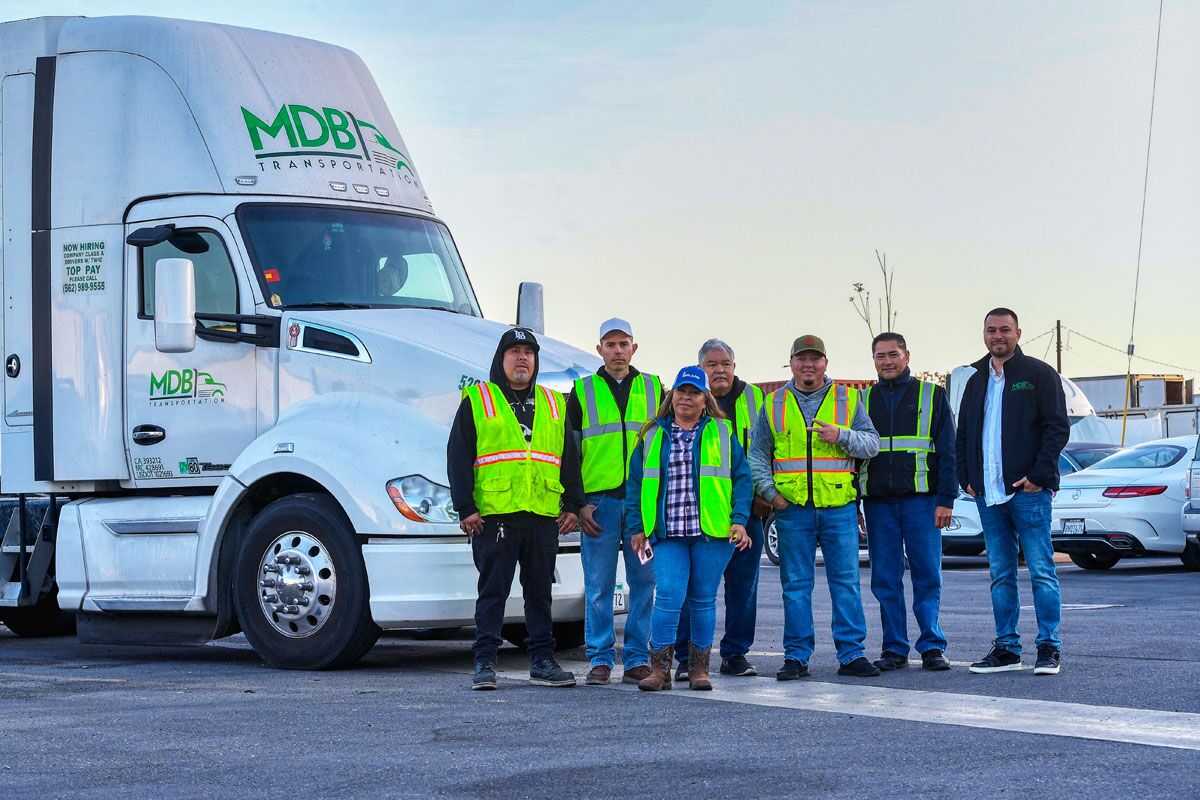 What Skills Do You Need to Be a Truck Driver?
Truck drivers are responsible for getting acquainted with national, state, and company laws regarding delivery deadlines, driving time, safety, and meal and rest breaks.
There will be times when truck drivers will be stuck in traffic, or their schedule gets disrupted, preventing them from getting on the road as fast as they would want. Perhaps a customer is taking longer than usual, or the truck stop where they planned to stop is full. When a tire blows out or any mechanical issue arises, they must solve it right away.
All of these things can happen during a truck driver's day. Whatever occurs, it's critical to maintain composure and patience.
As a truck driver, following the latest transportation industry trends will come in handy, but you're going to need to know a little more than that; having some technical knowledge as well may be highly beneficial on the road. Knowing how to handle small maintenance issues can save them time and allow them to travel to a safe spot to solve the problem properly. It is also essential to have basic mechanical skills to ensure that their truck meets safety regulations.
Driving over long periods, such as hours, days, or weeks, requires a high degree of concentration. Truckers must know when to take a break because of traffic, road construction, poor weather, and other road hazards to prevent accidents.
Another set of truck driver skills is using their senses to be aware of their surroundings, whether hearing unusual sounds from the vehicle, smelling something strange, or noticing anything abnormal running through their truck.
Time-management skills help drivers keep track of their time and be as productive as possible. As a truck driver, you must be able to organize your schedule so that you may deliver orders on time, take breaks when they are most needed, and return home to visit your family.
When drivers plan their routes and know when to stop along the way, they demonstrate satisfactory time management.
Being able to communicate well is a vital skill for truck drivers. Regardless of the circumstances, they must be able to efficiently, calmly, and professionally express whatever information they are trying to communicate to a dispatch, their clients, their employer, colleague truck drivers, or family members.
Truck driver jobs require providing a pleasant customer service experience. Many people don't think of truck driving as being customer-service-oriented, but being able to give excellent customer service while delivering merchandise is a sure way to get ahead and move up in your career.
It is critical to be a reliable employee and a dedicated driver. Completing tasks on time, asking for help when needed, following safety regulations, and ensuring delivered goods are in the greatest possible condition to keep the client satisfied are all examples of how a driver might be perceived as reliable.
Truck driver lifestyle requires spending a lot of time alone on the road. A sense of independence is vital for a truck driver because they don't have anyone in the truck with them to rely on (except if you're a team truck driver). Good truck drivers must entirely depend on themselves to manage their daily routine, care for themselves, and solve problems.
Trucking business policies often vary, as do federal requirements. Truckers must be adaptable and aware of developments. They'll need to update their licenses, abide by state driving regulations and follow the latest transportation industry news to keep driving across the country.
Taking Care of Their Physical health
As a truck driving job requires meeting deadlines on a daily basis, driving long hours, and remaining attentive far into the night, truck drivers must also pay attention to their health. Keeping good eating habits, drinking plenty of water instead of sodas, and staying fit with special exercises created for truck drivers will help them maintain their health.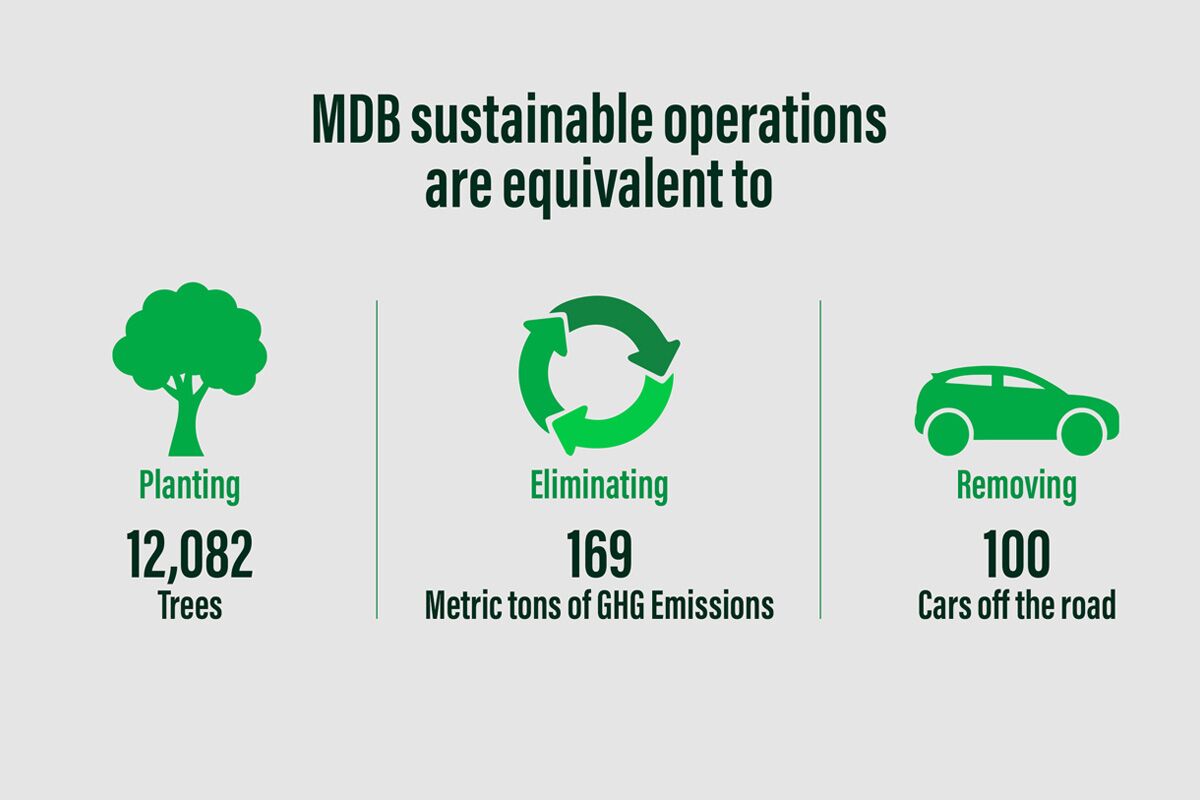 Why MDB Transportation Is Ideal For New Truck Drivers
Now that we discussed what skills are needed to be a truck driver, it's time to look at a transportation company that helps its drivers develop those skills. MDB Transportation is ideal for helping truck drivers achieve professional progress.
The company believes being appreciative toward employees is vital for developing a healthy community. Due to the motivating and friendly atmosphere, and the competitive truck driver salary we provide, our drivers can grow professionally and foster all the skills discussed above.
Based in Los Angeles, our company provides port, rail, and full truckload services. We ensure your products are in a great state during the shipping process.
On top of that, MDB Transportation promotes sustainability. If you're a supporter of sustainable business practices, you'll be happy to know that our company has replaced 78,460 diesel gallons with Renewable Natural Gas (RNG).
Thanks to the sustainable business model we follow, we were able to plant 12,082 trees, eliminate 169 metric tons of greenhouse gas emissions, and take 100 cars off the road. It is safe to say that MDB Transportation has all the qualities of the best transportation company due to these factors.
So, if you would like to grow professionally while supporting sustainable business practices, consider becoming a local truck driver with MDB. Apply now to join the team!