Defined as a "state of perpetual agility" by Amit Zavery, the VP of Google Cloud, digital transformation has emerged as the key enabler for almost all industries in the last decade.
The transportation and logistics industry is no exception.
Digital transformation is influencing changes that have resulted in efficiency gains, one innovation at a time. That's why new technology in the trucking industry has been gaining traction among fleet management and transportation companies.
Here's how innovation in the trucking industry is helping transportation services make massive gains.
Seamless Supply Chain Management
One of the biggest issues affecting the transportation and logistics industry is supply chain disruptions. The driver shortage is the main culprit behind it.
Even though the local truck driving industry is responsible for transporting 71% of goods on a national scale, there is an acute shortage of truck drivers.
Digital innovations in the trucking industry can help stabilize today's transportation business.
How? Through the use of predictive analytics.
Predictive analytics in supply chain management helps transportation logistics companies manage their pool of truck drivers and create efficient delivery routes with accuracy. It enables the trucking industry to make better and optimal use of its resources. That's the need of the hour, given the resource crunch the transportation services are facing!
Key takeaway: Digital innovation is maximizing asset utilization and bridging the gaps in the supply chain, improving the overall operational efficiency of trucking companies.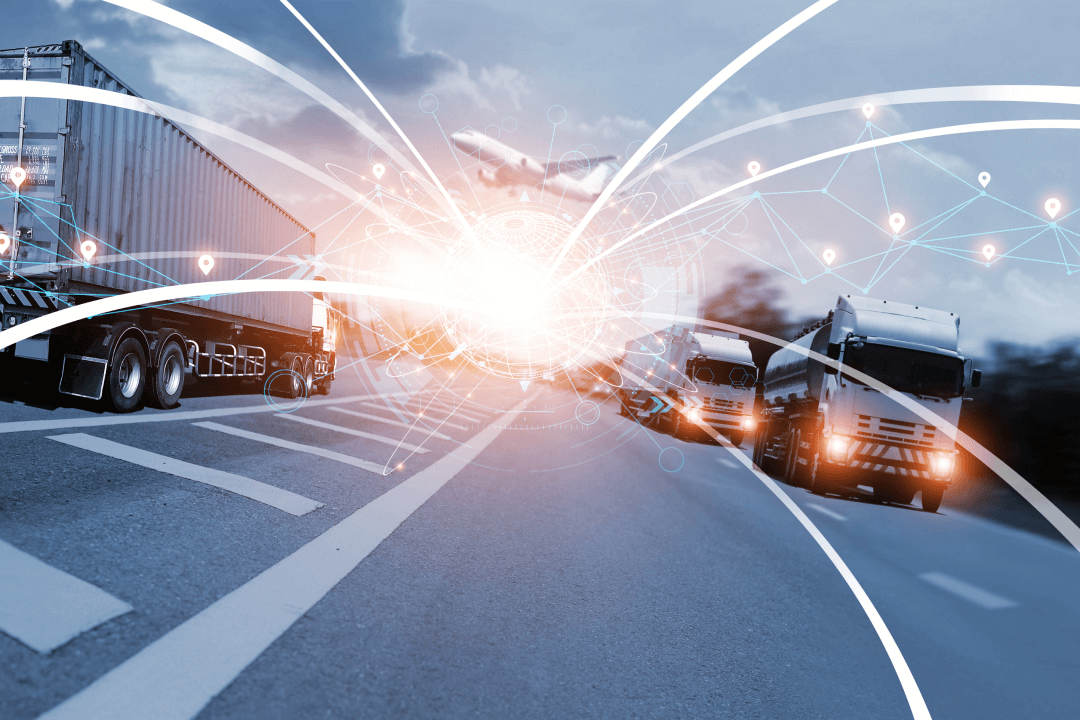 Automated Fleet Management
For logistics transportation services that operate on a large scale, using legacy processes to ensure the maintenance and safety of their fleets can be quite time-consuming. It can even be overlooked entirely during peak delivery season.
Fortunately, fleet management can now be automated end to end. Automation is enabling transportation and logistics companies to do the following:

Supervise the maintenance of their trucks

Monitor driver and fleet performance

Ensure driver safety
Automated fleet management is allowing transport companies to cut down on expenses, save time, and increase efficiency.
Key takeaway: Trucking innovation has ushered in unforeseen operational process efficiency gains that are helping trucking companies improve their overall profitability.
Optimized Fuel Consumption
Per American Trucking Association's Chairman Harold A. Sumerford Jr., "High fuel prices and finding drivers were two of our industry's biggest challenges – challenges made more difficult by the economy and the continued lack of truck parking."
Yet the increasing use of telematics is helping logistics transportation services chalk out budgets and strategies to optimize fuel consumption.
This system gathers data from multiple sources and combines it with historical data to understand fuel consumption like never before. So, companies can get an overview of which routes consume the most fuel and pinpoint specific trucks in their fleet that may need fuel optimization.
Rising fuel costs are one of the biggest concerns plaguing the transport industry, but digital innovation is helping companies manage their expenses better.
Key takeaway: By optimizing fuel consumption, trucking companies are improving their budget allocation and cutting costs.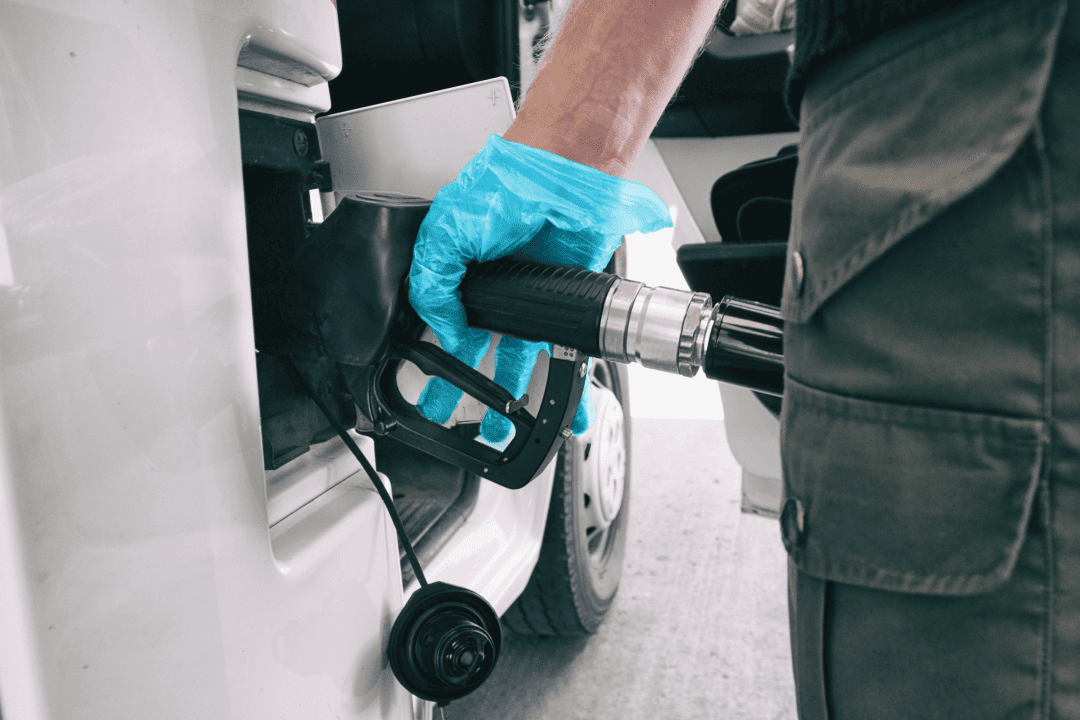 Efficient Route Mapping
Any transportation business plan must have efficient route mapping as one of its core components. Without one, a transportation logistics company cannot make the best use of its fleet, budget, and human resources. However, this is not always the easiest to achieve, especially for companies that operate multiple fleets across state lines.
That was true until artificial intelligence (AI) came to the rescue of the transportation and logistics industry. Today, AI is helping trucking companies with robust route mapping solutions that can:

Find the best and the shortest routes between loading and unloading destinations

Determine the most cost-efficient sequence of stops

Suggest alternative routes without idle traffic time, even during the busiest hours of the day
In short, AI in route mapping is allowing trucking companies to minimize their drive time, reduce fuel consumption, and meet the strictest deadlines without any fuss.
Key takeaway: Route mapping is a trucking innovation that is driving significant changes that result in process improvement and cost savings.
Trucking's Digital Future
Digital transformation is fast becoming a survival strategy in the trucking industry. Adopting these high-tech solutions may be slow-going, but it is undoubtedly future-proofing the transportation and logistics industry.
Adapting to innovation in trucking is the only way forward. Therefore, transportation and logistics companies that are quick to adapt and implement the best that digital innovation has to offer are getting ahead of the curve.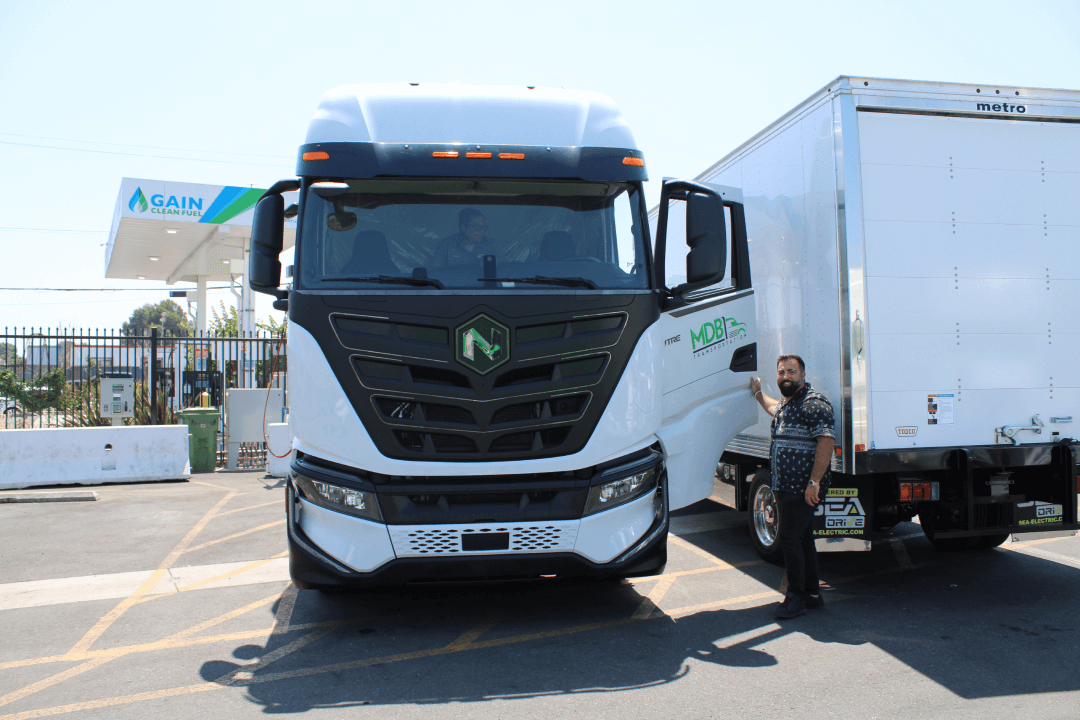 MDB Trucking, one of the foremost companies to implement sustainable practices in the trucking industry, is well aware of these changes in the transportation industry. We are evolving with the changing needs of the time and are building a sustainable business that works well for our employees and clients.
By incorporating the latest trends in the transportation industry, we are making the most of digital innovation.